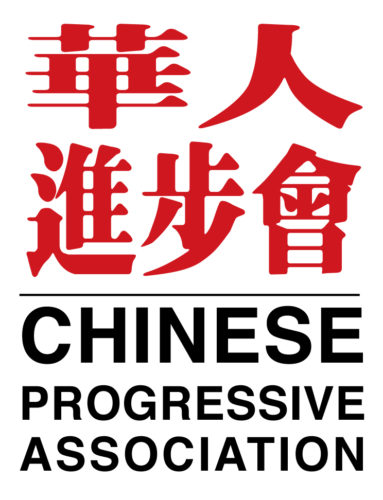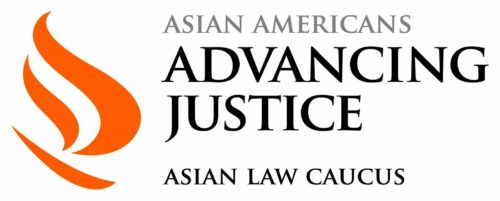 PRESS RELEASE
For Immediate Release: Wednesday, November 19, 2014                              
Contact:
Immigrant Workers Negotiate $4 Million Settlement
Award-Winning Restaurant Commits to Lead Industry Change in Workplace Standards
SAN FRANCISCO – Today, a $4 million dollar settlement and workplace agreement for restaurant workers at Yank Sing, a nationally rated dim sum restaurant, is being announced by workers and their employer. The settlement was the result of a unique collaboration between workers, Yank Sing, the Chinese Progressive Association, the Asian Law Caucus, and state and local labor enforcement agencies.  The landmark settlement not only compensates for past practices, but provides workers with pay and benefits beyond what the law requires while creating a business model that will lead to long term success for both workers and the restaurant.
"Low-wage workers are often afraid to speak out. But thanks to my co-workers' unity and collective action, we have made big changes in our workplace," says Mrs. Wu, a Yank Sing Worker. "Through our campaign, the employer listened to workers voices and now, we have higher wages and benefits such as healthcare and paid vacation. Most importantly, we are treated with greater respect."
"We believe this is a win for everyone – workers, consumers and the restaurant industry. This unprecedented agreement is a signal of a new approach for workers and employers to transform working conditions together," says Shaw San Liu of the Chinese Progressive Association (CPA), a community-based organization in San Francisco. "We are so honored to partner with Yank Sing workers, whose campaign is an inspiration to workers everywhere, and we commend Yank Sing owners for leading new model standards in San Francisco's competitive restaurant industry. We call on more employers to follow their leadership, because world-class cuisine should go hand-in-hand with respect and dignity on the job."
Last year, a handful of monolingual immigrant workers approached CPA for help addressing labor and employment issues at Yank Sing and launched a workplace campaign to change these practices. Supported by community organizations, the campaign grew to nearly 100 workers in just a few months. With legal representation from the Asian Law Caucus (ALC), the involvement of state and local labor enforcement agencies, and forward-thinking by a committed family run business, the parties reached a $4 million dollar backpay and benefits settlement for approximately 280 affected current and former workers. Most significantly, Yank Sing further reached a settlement with workers in the campaign for model-employer changes in the workplace that include base wage increases, holiday and vacation pay, fully paid health care for full-time employees, a workers compliance committee, commitments to further strengthen and empower workers through workers rights education, and more.
"The restaurant industry is rife with workplace abuses. Immigrant workers are often particularly vulnerable," said Winifred Kao, ALC's litigation director, and lead attorney for the workers in the campaign. "Many do not know their rights, are unfamiliar with our legal system, and are scared to come forward.  We're proud to have stood with workers who overcame those barriers and had the courage to stand up and push for change.  We also applaud Yank Sing for coming to the table, before any lawsuit was filed, to address issues and make changes that promise to move the whole industry forward.  Many of the new benefits Yank Sing is now providing – paid health care, vacation, holiday, leave to visit family, progressive discipline – are benefits many workers in the industry do not have.  This settlement puts Yank Sing in a different league than its competitors."
"We are proud to lead the industry as a model of how a restaurant and family business can be successful while working towards a living wage and providing the benefits our workers need to achieve success in life," said Henry Chan, Yank Sing co-owner. "It was our privilege to work cooperatively with our employees, CPA and ALC to negotiate these better wages and conditions. Many of the things so many take for granted like Health Insurance and Paid Vacation have been absent in the restaurant industry. We know we made some mistakes in the past, but we are working hard to ensure our employees have these crucial benefits and strive everyday to constantly improve our workplace. We applaud San Francisco's passing of the new minimum wage initiative applicable to all in our industry as this will lead to significant quality of life improvements to so many in our industry."
---
Chinese Progressive Association – Founded in 1972, the Chinese Progressive Association educates, organizes and empowers the low income and working class immigrant Chinese community in San Francisco to build collective power with other oppressed communities to demand better living and working conditions and justice for all people. CPA's Tenant Worker Center works to educate and organize low-wage workers, advocate for improved working conditions, and ensure labor laws are enforced.
Advancing Justice – Asian Law Caucus – Founded in 1972, the Asian Law Caucus is committed to the pursuit of equality and justice for all sectors of our society, with a specific focus directed toward addressing the needs of low-income, immigrant and underserved Asian Americans and Pacific Islanders. The Workers' Rights program at Advancing Justice – ALC continues a long history of fighting on behalf of low-wage immigrant workers through direct legal services, impact litigation, policy advocacy and community education.
Yank Sing Restaurant – Established in 1958, Yank Sing continues to be a family-owned business most celebrated for its traditional fresh hand-made dim sum and friendly service.  The team at Yank Sing aspires to ensure that our guests and employees alike leave our doors at the end of their meal and work day feeling happier and more fulfilled than when they first arrive.  This effort has enabled Yank Sing to be the leader in dim sum, to touch more palates and to serve the greater San Francisco community.
Link to Chinese/Spanish Press Releases
Link to Press Coverage